We try to make conscious environmental choices and have therefore chosen to digitize the user manual through a QR code.

Here you will find answers to some of the most common questions about our watches.
How do I set the time on my new watch?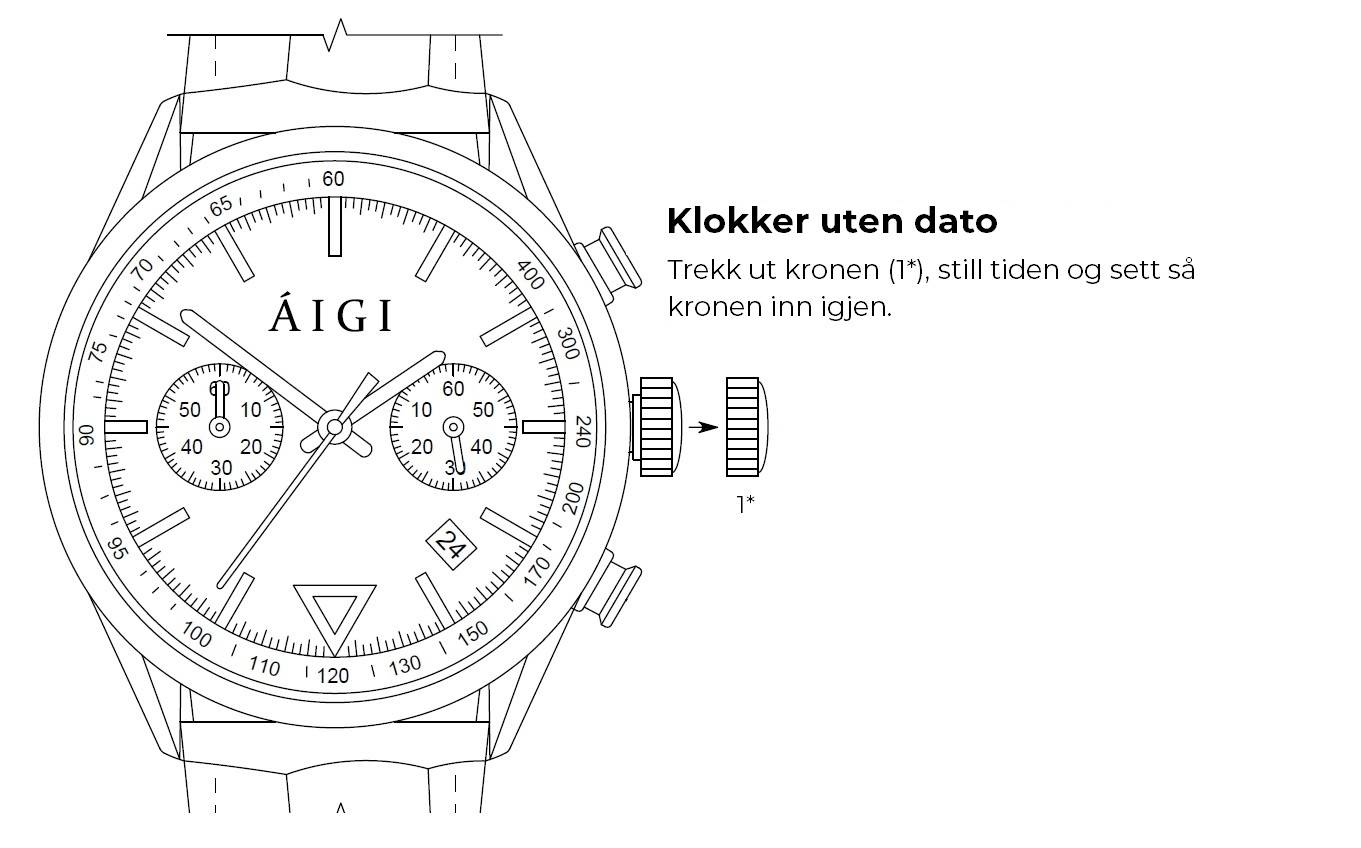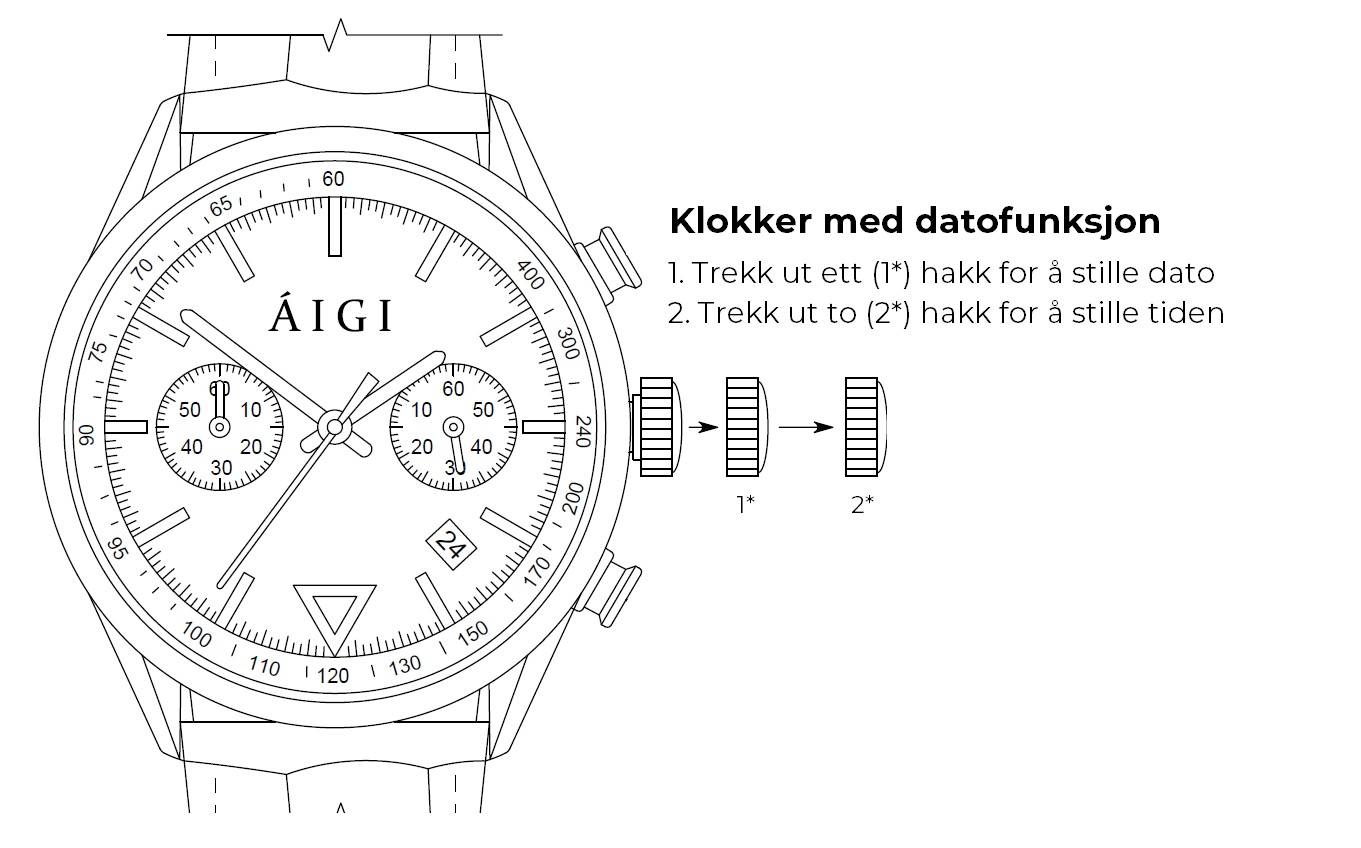 How do I adjust the length of the strap?
You can easily use a small screwdriver or scissors to do this. Remember to be careful not to scratch the strap.

If you do not have suitable tools, we recommend that you visit your nearest jeweller/watchmaker to adjust the length of the link.
Chronographs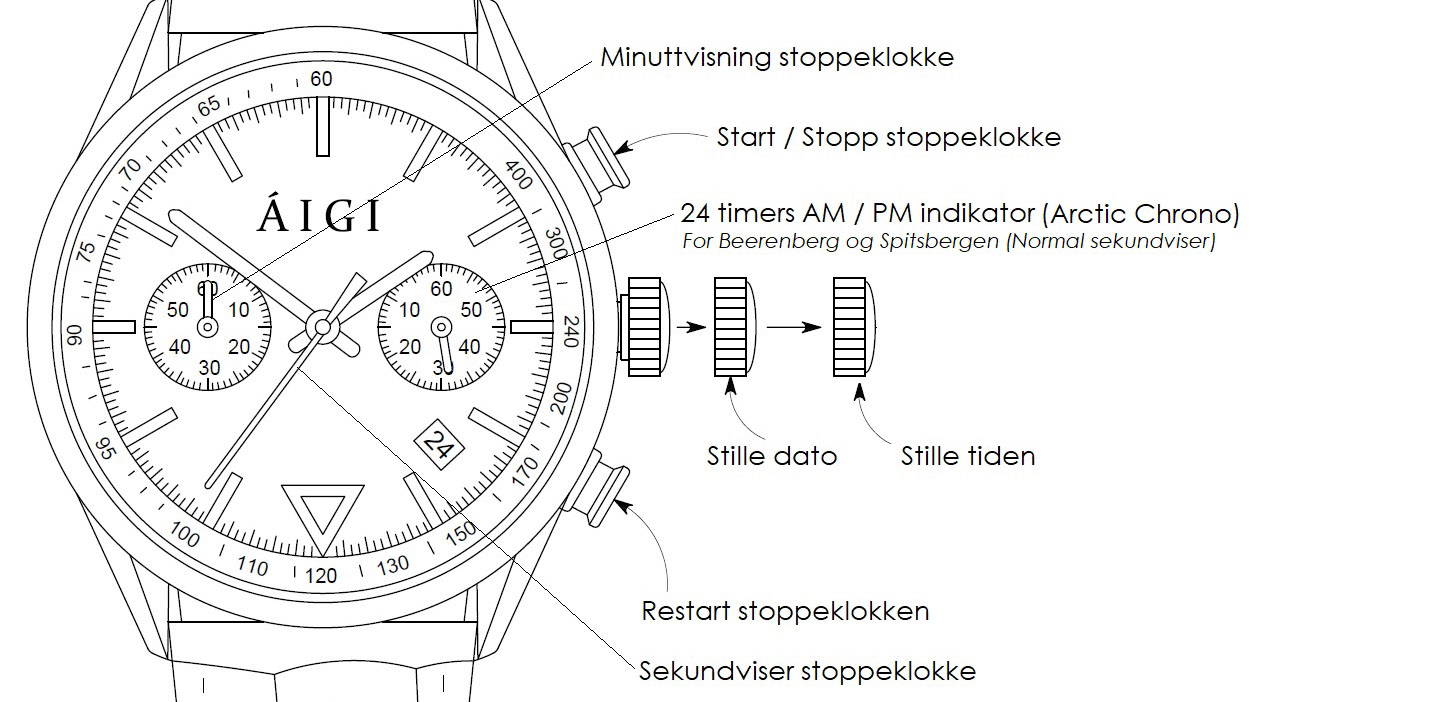 Warranty period: Two years from date of purchase.

This warranty covers all manufacturing defects on the watch itself (movement, watch case, glass).

The warranty does not cover:

- Failure or damage caused by improper use or carelessness (knocks, dents, crushing, broken crystal, etc.)

- Aesthetic changes that occur during normal wear and aging (scratches, etc. on; the watch case and / or the glass, changing the color of the bracelet, or peeling of the plating)

Have you shopped through one of our dealers?
Contact the relevant dealer regarding warranty.
Have you purchased in our online store?
To make a claim for compensation in accordance with this guarantee, please fill in the contact form on the page Contact Us, or via «post@aigi.no». You must provide your name, address and order number and a detailed description of the problem. The cost associated with the return is paid by us if you follow our procedures.
Establised in 2017.
Our aim is to make watches in quality materials at an unbeatable price. For us, Norway is defined in many ways by the presence or absence of light in spectacular nature. Most of our dials are therefore inspired by the many and unique light conditions we are spoiled with above the arctic circle, and we allow ourselves to be fascinated by how these in their own way create an experience of time. We want you to be excited about reading the time and hope you found a watch that excited you in our collections. 
The Triangle
The triangle in our designs is a manifestation of our slogan "Your Time Is Now." We live busy lives, where time is a commodity. We live for the future, while still in the past and tend to forget to live in the moment. Therefore we added the signature triangle to our watches. The triangle points to you when looking at your ÁIGI timepiece to remind you your time is now, make the best of it
Did you not find the answer to your question?
On our FAQ page you will find even more detailed information, click HERE to go there.
Feel free to follow us on social media!