THANK YOU FOR CHOOSING US AND CONGRATULATIONS ON YOUR NEW WATCH!
We try to make conscious environmental choices and have therefore chosen to digitize the instructions for use through a QR code.
Here you will find answers to some of the most common questions about our watches.

How do I set the time and date?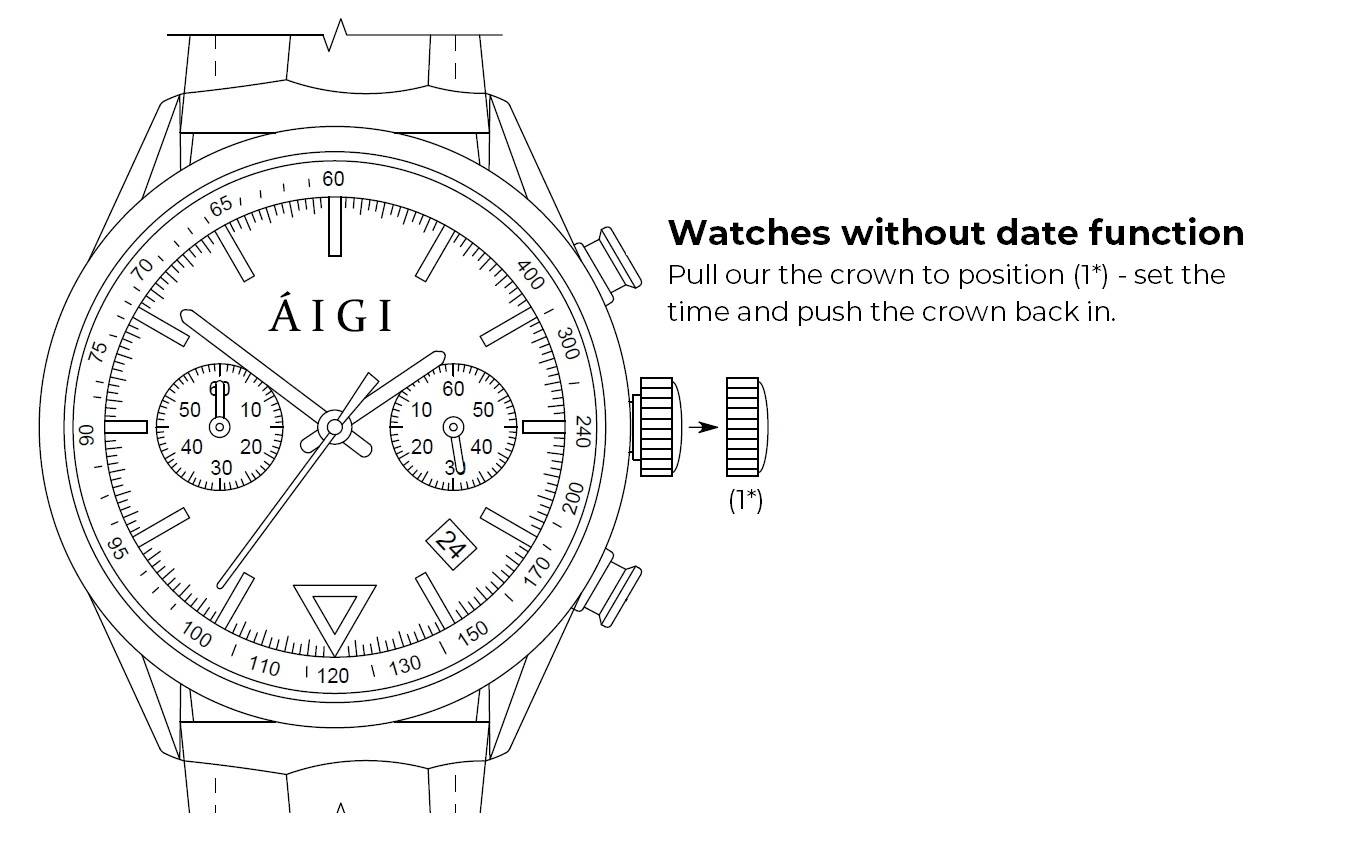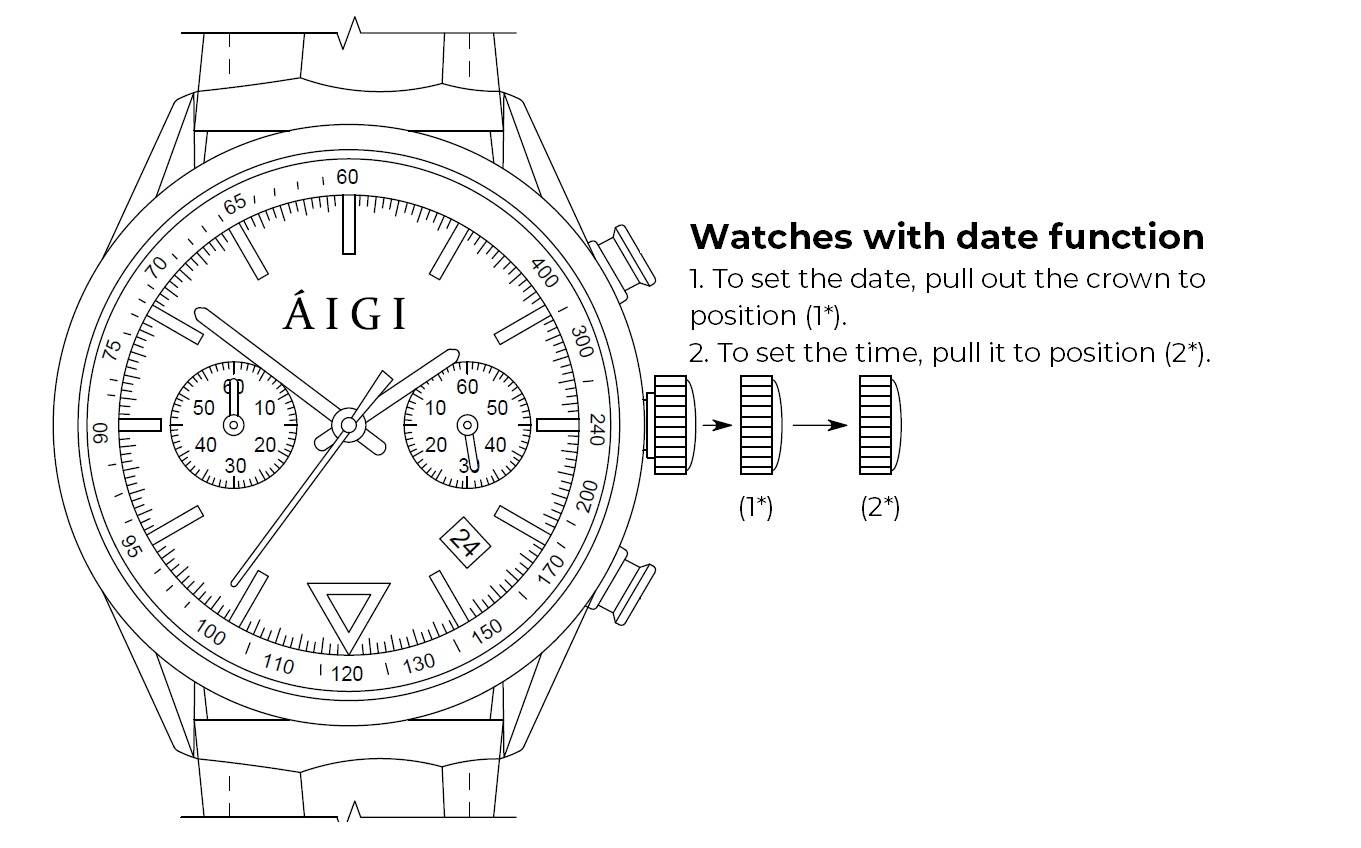 How do I adjust the length of my watch strap?
You can easily use a small screwdriver or scissors to do this.
Remember to be careful not to scratch the strap.

If you do not have a suitable tool, we recommend that you visit your nearest jeweler / watchmaker to adjust the length of our steel straps.
Warranty term: Two year from the date of purchase.
This warranty covers manufacturing defects on the watch itself (movement, case, crystal). Other parts than the above are not covered by this warranty.
To have replacement covered under this warranty performed, please use our contact form on the "contact us" page, or send an email to support@aigi.no. In the e-mail you need to specify your name, address, order number and a detailed description of the issue. Finally, write 'reclaim of purchase' as subject of the e-mail or letter.
This manufacturer's warranty does not cover:
- Failure or damage caused by improper use or carelessness (knocks, dents, crushing, broken crystal, etc.)
- Failure or damage caused by unjustifiable repair or modification
- Failure or damage caused by fire or water, or a natural disaster such as for example an earthquake
- Esthetical changes that occur during normal wear and tear and aging (minor scratches, etc.; on the case and/or crystal, alteration of the color on the wristband and the peeling of the plating)
- The life of battery. Battery replacement will be charged even during the warranty term.
Postage, insurance and other non-repair expenses are excluded from the warranty. Please retain your order confirmation to serve as proof of purchase. In the event that a product is returned and adheres to this warranty a replacement product will be issued. If no replacement is available the customer may choose a product of the same value as their replacement but no cash refund will be made after 30 days of purchase.
Our goal is to make watches in quality materials at an affordable price. For us, Norway is in many ways defined through the presence or absence of light in spectacular nature. Most of our dials are therefore inspired by the many and unique lighting conditions you are pampered with in the north, and we are fascinated by how these in their own way create an experience of time. We want you to be thrilled to read the time and hope you found a watch that thrilled in our range. Each ÁIGI is compatible with several different straps, has scratch-resistant sapphire crystal, surgical stainless steel cases and a water resistance of at least 5ATM.
We would love if you follow us on social media